Corporate Social Responsibility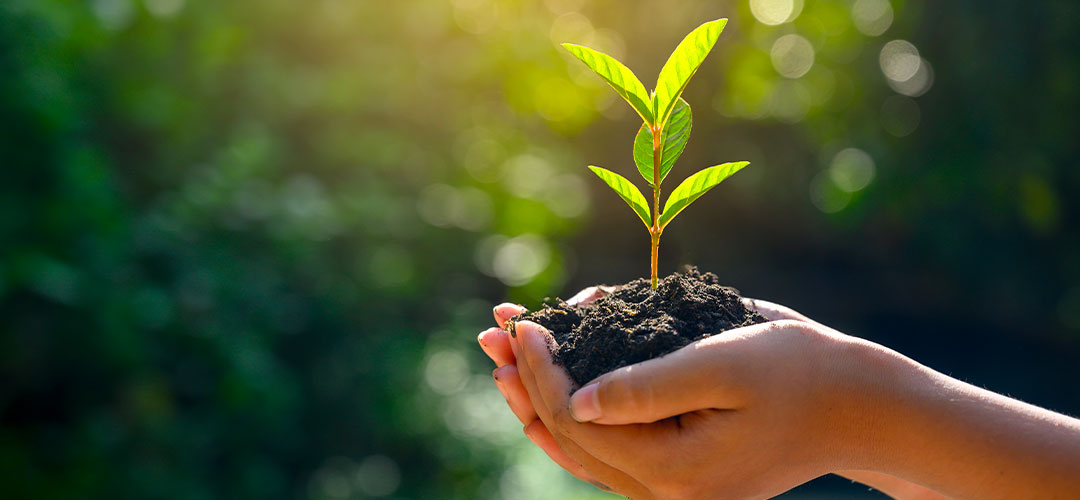 PRODUCING QUALITY MILK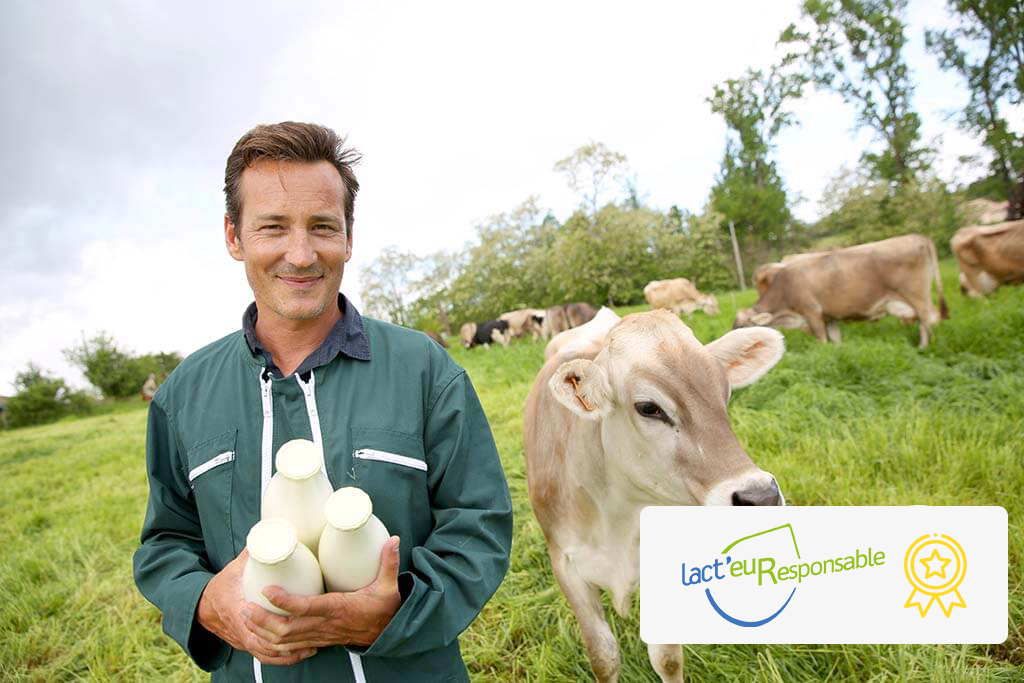 Milk collected and packaged in France
Our products are made from milk from cows raised on farms in the Hauts-de-France region, often family-run, within an average radius of 80 km from the dairy. We thus promote French breeding and minimise the distances between the people involved in the sector.
Support for the organic and GMO-free sector
We have been supporting the organic sector since 1997 and more particularly our producers wishing to convert by:
technical support
a conversion premium
a guaranteed price
TRANSPARENCY AND FAIRNESS
Through our cooperative status, we advocate equality and transparency towards our producer members, partners, employees, and consumers.
This approach is clearly explained in the Governance Charter.
With our producers
Each producer member, regardless of the size of his farm:
holds a share of the company's capital
can take part in the life of the cooperative
has one vote
They elect the directors who make up the Board of Directors. It is this board that sets the price of milk each month. This fair remuneration allows them to ensure their quality of life.
With our partners
We share our values and commitments with our suppliers through the Responsible Supplier Charter.
Our Code of Business Conduct ensures that we are transparent with our partners, particularly in terms of preventing corruption.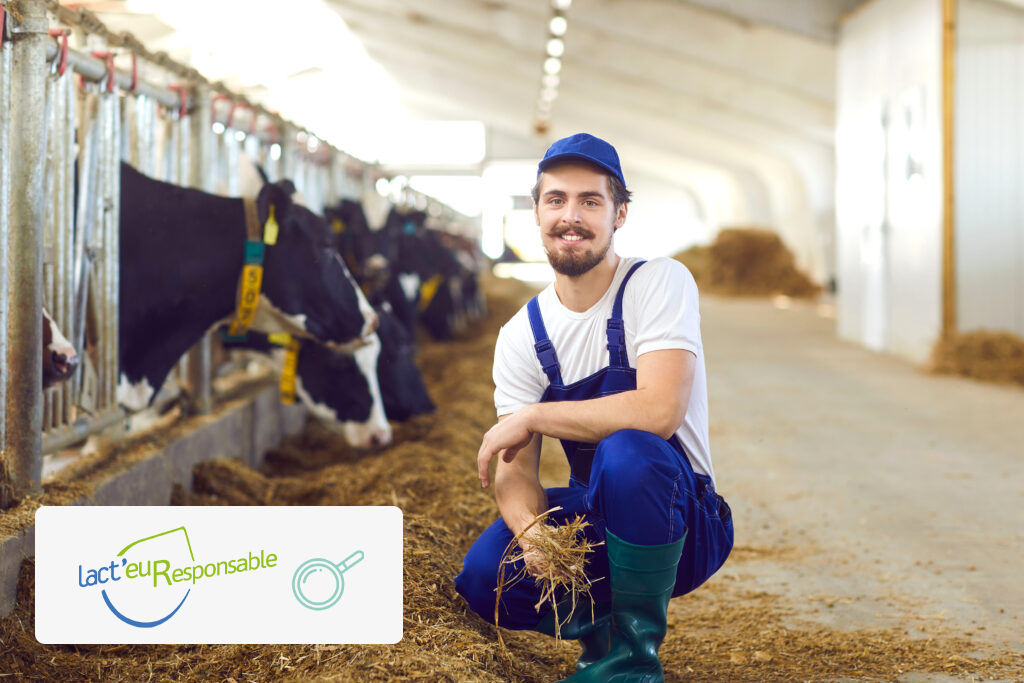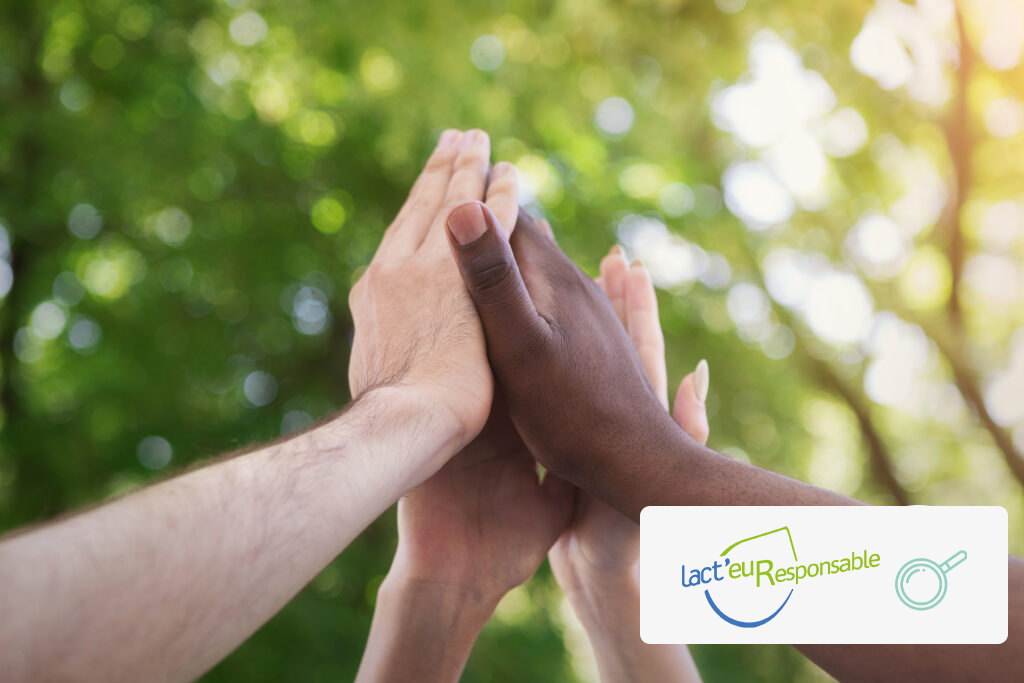 With our employees
Valuing diversity
In order to promote diversity and fight against discrimination, we:
Include young people in our workforce on apprenticeship or professionalization contracts.
Participate in the "Agir pour réussir" programme, in partnership with the National Employment Agency, Pôle Emploi, to help integrate unemployed people: since 2018, we have included jobseekers in internships to teach them our businesses.
We work with people with disabilities through a CAT (Help through Work Centre).
Training teams
Training employees is essential to increase their skills and ensure their well-being at work. This is why we invest in an appropriate training plan, above and beyond our legal obligations.
Ensuring the safety of our teams
We take health and safety measures to minimise the risk of accidents. For example, our collection trucks are equipped with breathalysers and our drivers are trained in eco-driving.
RESPECT FOR THE ENVIRONMENT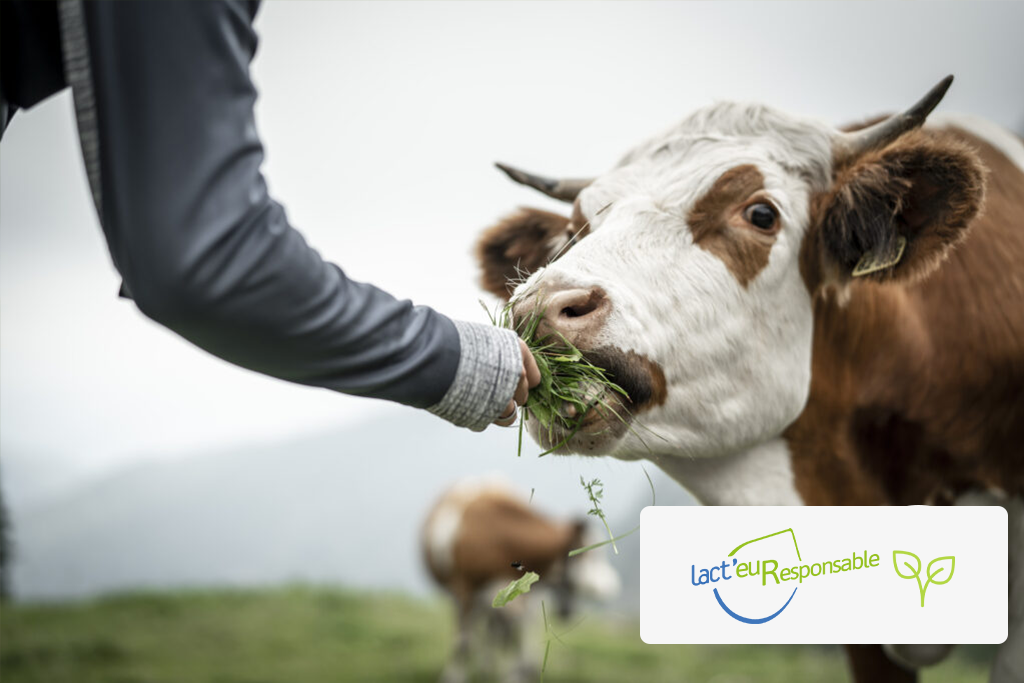 On our farms
Controlling our impact
The "Low Carbon Dairy Farm" approach involves us and our producers in identifying the sources of CO2 emissions on the farms and defining reduction targets.
Our objective: 100% of farms audited by 2025 and -20% of CO2 emissions.
We are working to reduce our impact through:
Optimising breeding techniques: energy and water saving equipment (heat recovery systems and pre-coolers on milk tanks), research into alternative solutions to refrigerants, etc.
Local livestock feed: our farms produce most of their own fodder and source local co-products whenever possible.
Waste recovery: medicines are returned to vets, nearly 5 tonnes of agricultural supplies containers are recovered annually by the Adivalor network.
Preservation of biodiversity
We are committed to the preservation of pastures and hedges.
On our production line
Like our producers, we voluntarily carry out a carbon assessment of our activities.
Our objective: – 15% of CO2 emissions by 2025
We have signed the "Objectif CO2" charter for the collection of milk and we are the first cooperative committed to "Fret 21" for the distribution of milk. These ADEME charters commit us to reducing our fuel consumption and our associated greenhouse gas emissions. Our objectives are to reduce our GHG emissions by 5.7% for the former and 12% for the latter by 2021.
We are working to reduce our energy consumption on our production sites: more energy and water efficient equipment.
We are fighting against food waste: transformation of unused raw materials into powder, donation of unsold products to food banks or charities, etc.
We ensure that our waste is sorted and recycled.
We are working on the eco-design of our products and our packaging is recyclable.
The Braine site is ISO 14 001 certified.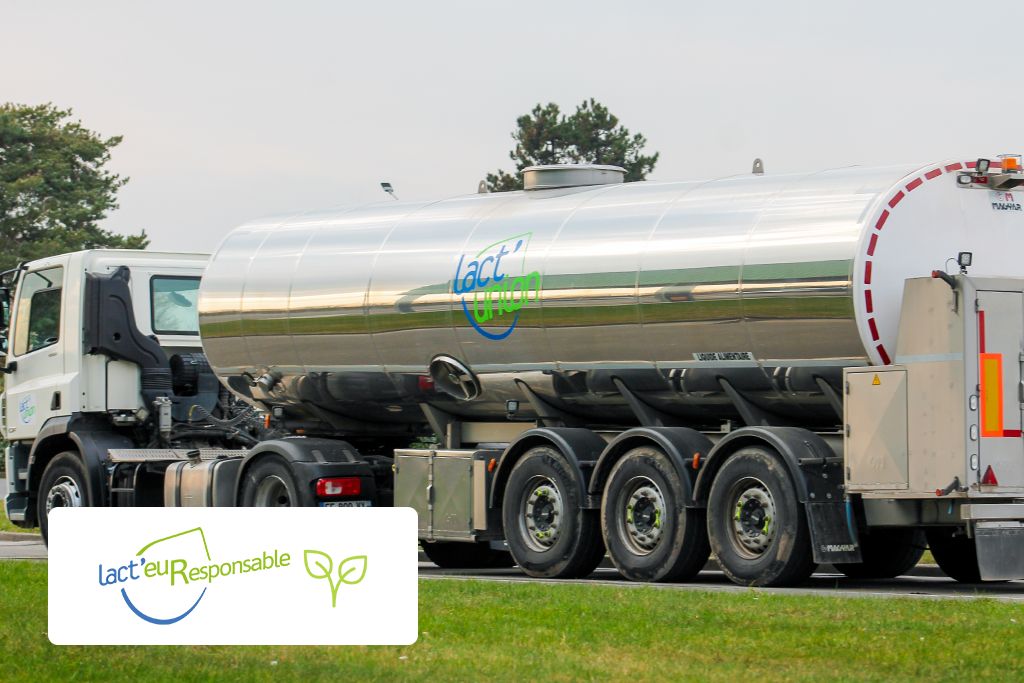 ANIMAL WELFARE
We ensure that our techniques respect animal welfare thanks to the "Good Farming Practices" and "Au fil du lait" charters, which commit producers to providing animals with: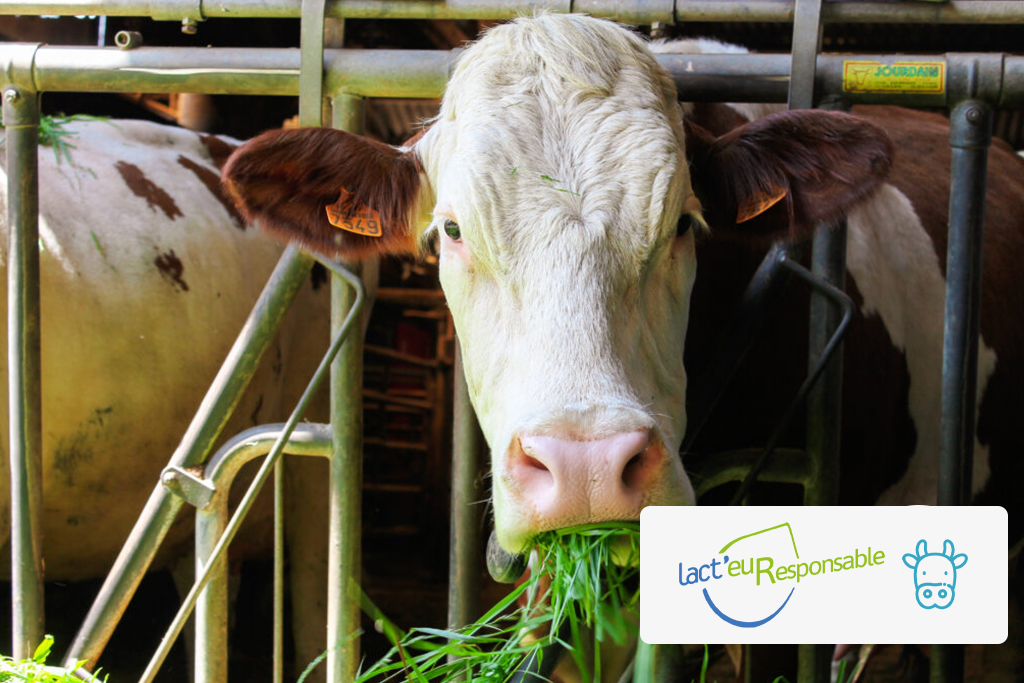 A daily diet designed to ensure a balanced diet.
A well-ventilated, ventilated building that is large enough to provide each animal with a sleeping and exercise area.
Regular cleaning of buildings and floors.
Medical care to ensure good health.
To go further: the group aims to audit 100% of its farms by 2023 according to the CNIEL methodology.
CORPORATE CITIZENSHIP
Helping young producers set up in business
Convinced of the importance of generational renewal, we wish to promote the profession to young people. We support them financially and technically in their installation. About ten young producers benefit from our support programme every ye
Valuing local products
We recruit our employees locally and work with local suppliers whenever possible.
Participate in sponsorship and patronage actions
We participate in community projects and local sponsorship and donate dairy products to food banks and charities such as Secours Populaire.
Our practices are guided on a daily basis by the National Charter of Good Farming Practices and our internal quality charter "Au Fil du lait Charter".