Drinking milks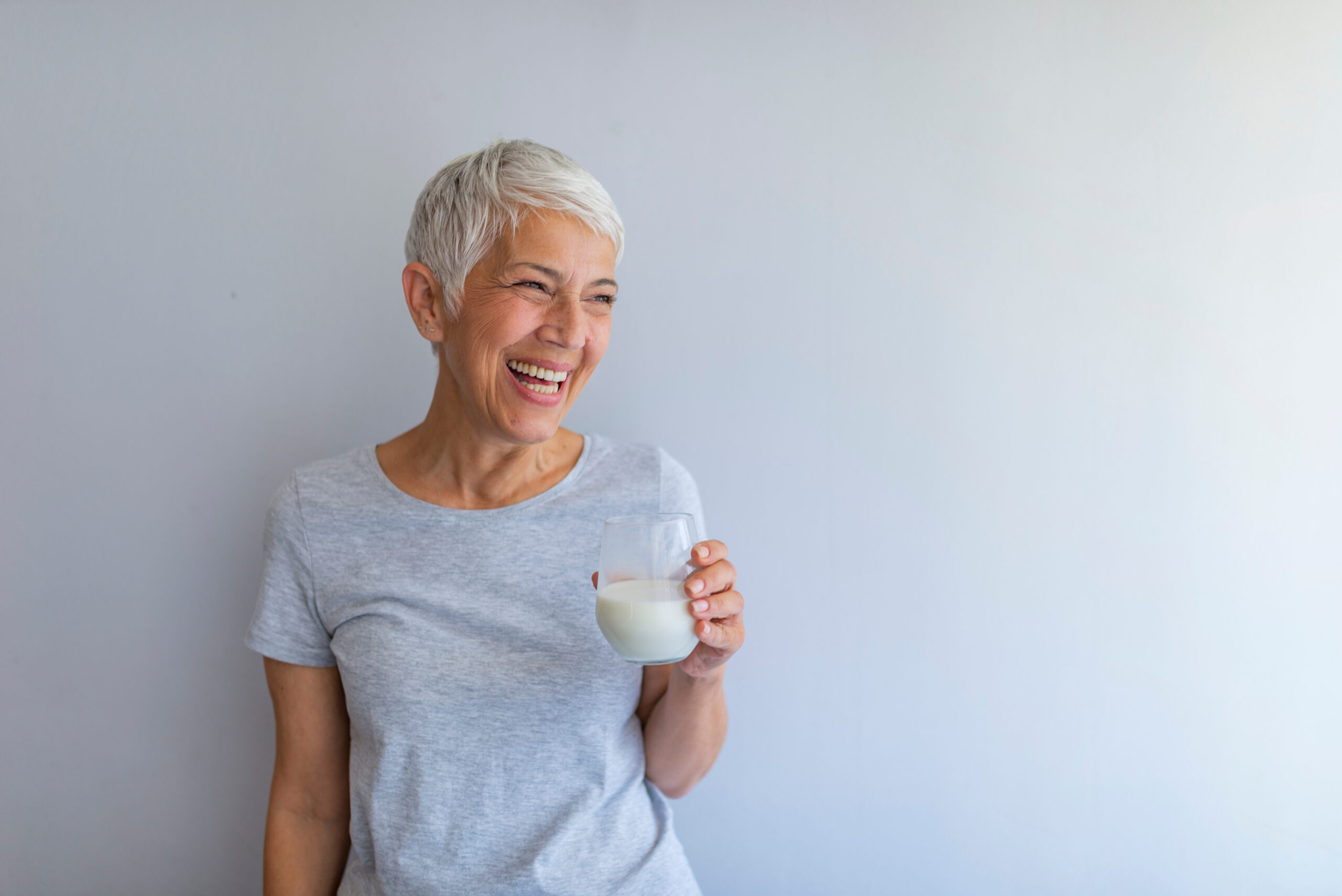 Our cooperative group specialises in the aseptic packaging of drinking milk, both in brick and bottle format. UHT technology allows us to preserve all the nutritional and organoleptic qualities of the milk while offering consumers food safety and a long shelf life in ambient storage (several months). We offer a wide range of milk with a 100% traced material, whether it is organically grown or guaranteed GMO-free.
UHT MILK WITHIN THE COOPERATIVE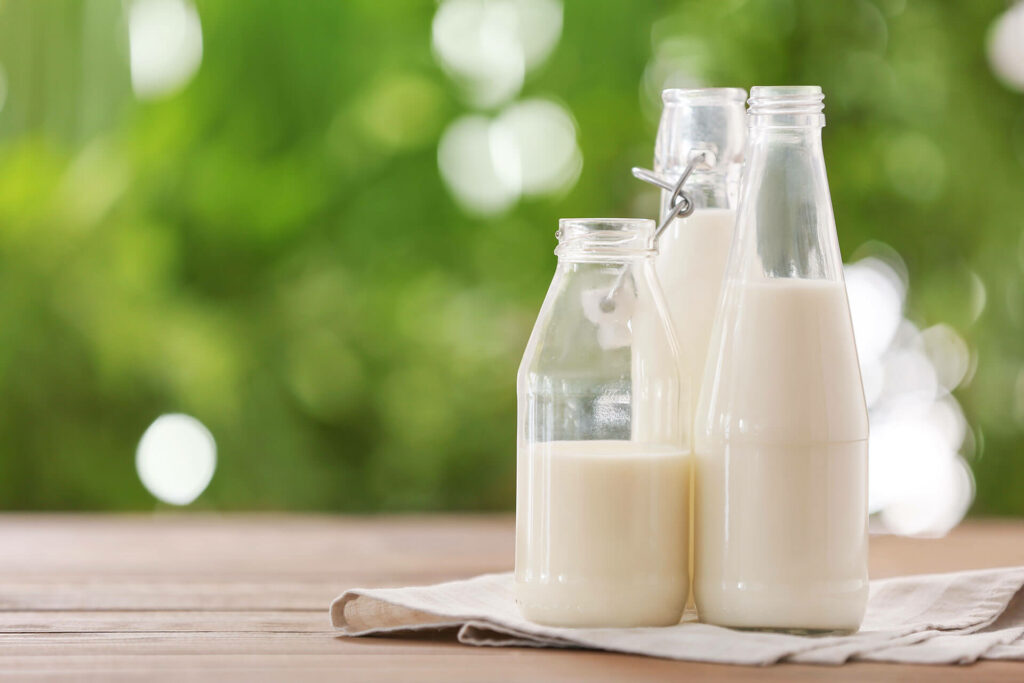 Whole, semi-skimmed and skimmed milk
The only transformations carried out on our milk are physical: skimming to standardise the fat and heating to 140°C for a few seconds.
No additives or ingredients are added to our milk, as regulations prohibit this.
The product is therefore very little transformed. The fat content is adjusted according to the desired product:
– 3.5% for whole milk,
– 1.5% for semi-skimmed milk
– close to 0% for skimmed milk.
The nutritional composition is fairly similar across the range.
This range of milks accounts for the largest part of our production. We offer it in different packaging formats:
– in 1 litre, 250- and 200-ml bricks
– in bottles of 1 litre, 500 ml, 250 ml, and 200 ml.
This wide range of packaging enables us to meet the needs of our customers in France and throughout the world.
Flavoured milks
Flavoured milks have a huge range of flavours to enjoy: chocolate, strawberry….
They can be adapted to all tastes and become delicious drinks that are a source of goodness and pleasure!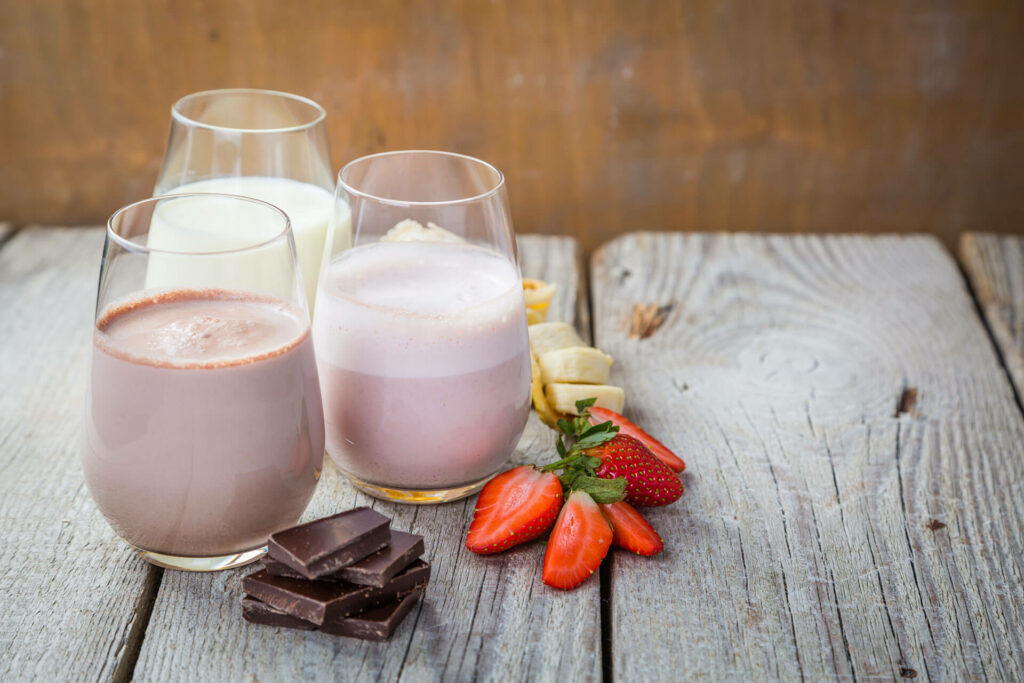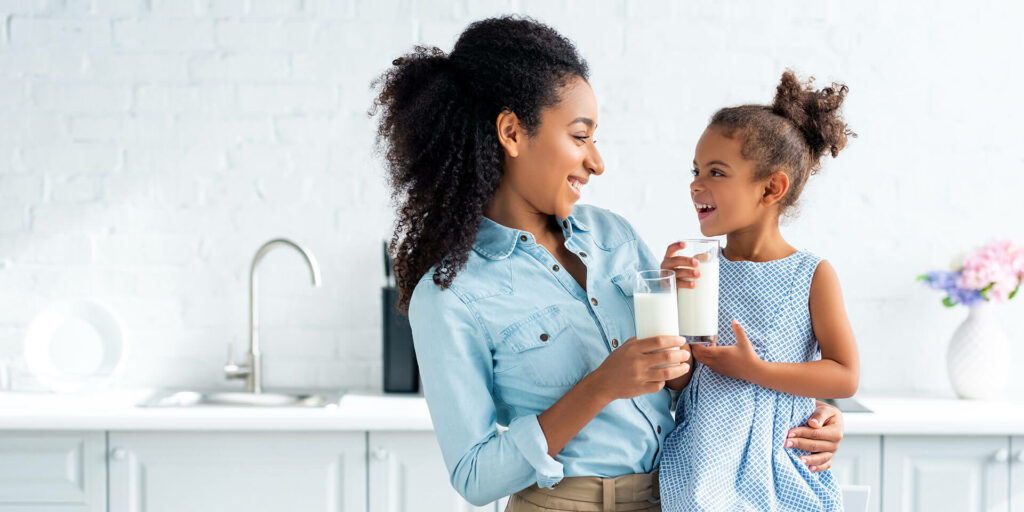 Vitamin-enriched milks
Our vitamin milk contains at least 15% of the recommended daily allowance of vitamins B1-B2-B5-B12-D3. It is a vitality drink.