Food safety and Quality control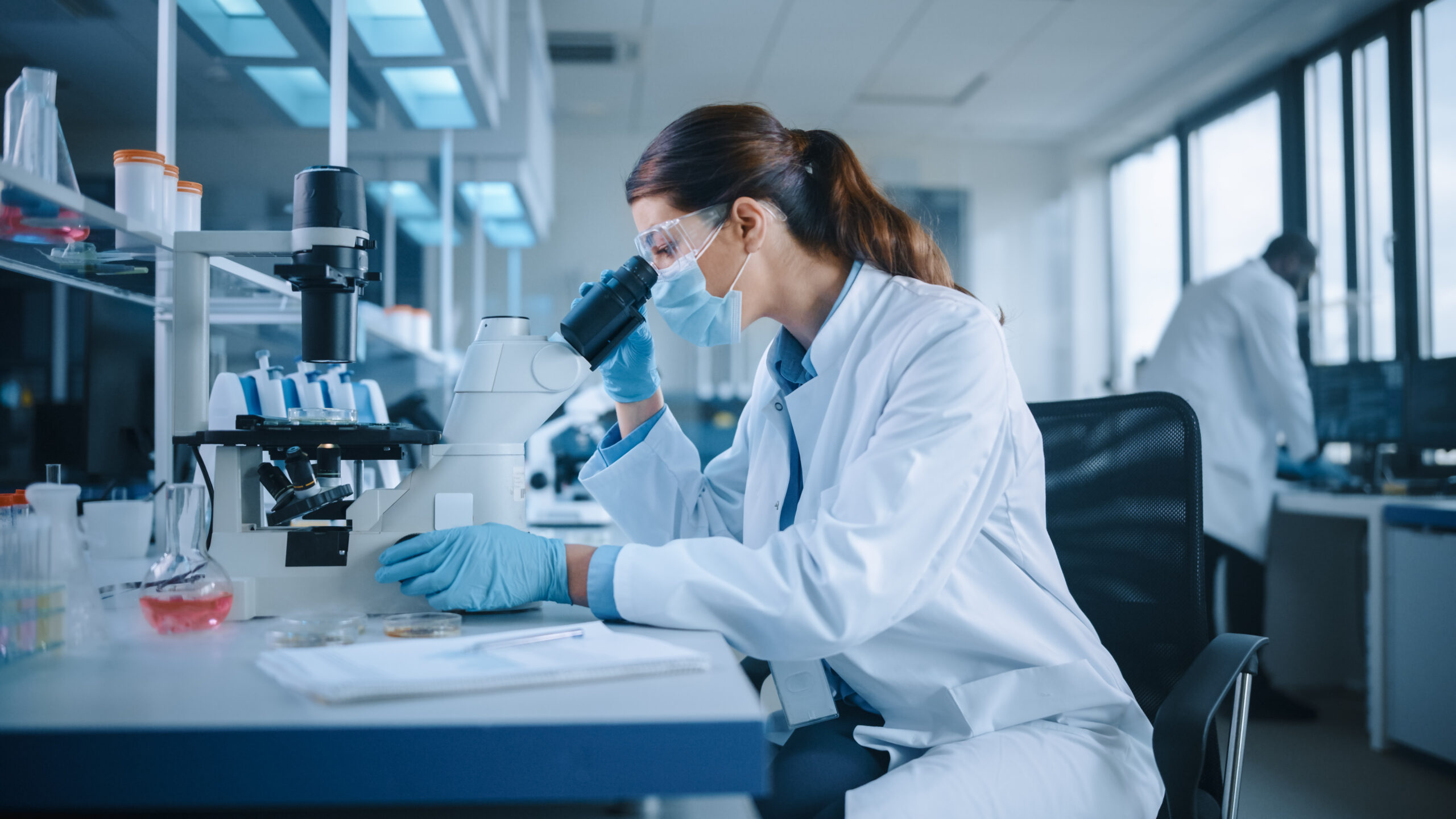 A quality and food safety policy involving all the company's players and employees
Quality
Within each production unit, a dedicated quality department ensures the conformity of products at all stages of their manufacture. The mission of the quality department is also to ensure compliance with the regulations in force in terms of food safety and the hygiene rules to be applied. Each product is released after numerous checks and analyses during the production process.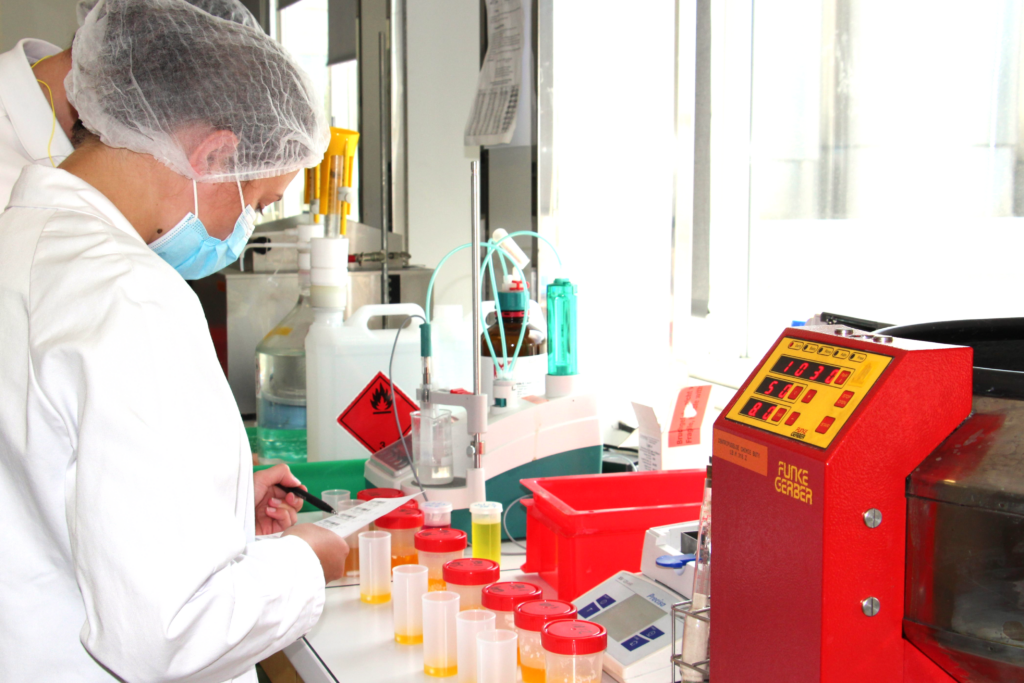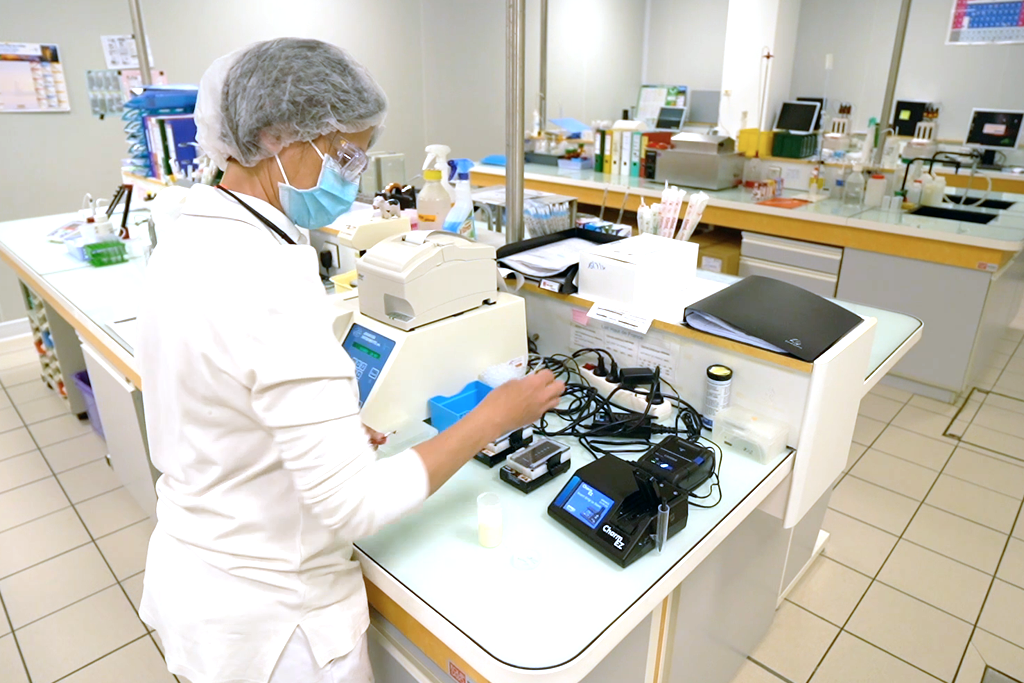 Laboratory
Each factory has its own laboratory, which takes and analyses samples of raw materials and finished products. Equipped with specific, high-performance equipment, these control centres check the physico-chemical and microbiological parameters that products must meet during their manufacture. Each production is thus released if the requirements defined in the specifications are met.
The Lact'Union Group is committed to the quality of its products: the cooperative is certified according to the AFNOR NF V01.005 standard (known as Agriconfiance) and the industrial sites according to the International Food Standard (IFS), Ecocert (organic products) and ISO 14001 (environment) standards.
The aim is to guarantee the safety and traceability of foodstuffs from producers to consumers.
Certifications
Since 2006, our cooperative has been committed to quality management through various standards adapted to each of the group's sectors of activity.
For the farm advice and milk collection part, the organisation is certified according to the NF V 01-005 standard. In this way, Lact'Union demonstrates its desire to:
Meet the needs for quality, traceability, and food safety inherent in our cooperative business
Control, monitor and improve the quality of milk entering our processing facilities
Take into account the regulatory requirements of our activities
To ensure the best service to our members
For the processing in the Lact'Union Group dairies, they are certified according to several reference systems, standards, or specifications, all of which meet complementary requirements in order to pursue our commitment to continuous improvement of the quality of our products:

Quality system
Created and based on the ISO 9001 standard
International Food Standard certification, reference version 7
HACCP system
Product quality
Organic farming certification by ECOCERT
Kosher and Halal
Certification by the Professional Institute of Consumer Milk (IPCL)
Our certifications
| | LACTINOV ABBEVILLE | LACTINOV BRAINE | BABYDRINK |
| --- | --- | --- | --- |
| IFS | | | |
| BRC | | | |
| FDA | | | |
| ISO 14001 | | | |
| IPLC | | | |
| Ecocert | | | |
| China Accreditation | | | |
| Infant milk | | | |